إنضم

13 مايو 2020
المشاركات

85
مستوى التفاعل

63
النقاط

28
الإقامة
Microsoft Office Professional Plus 2013 SP1 V.15.0.5241.1000 May 2020
Microsoft Office Professional Plus 2013 SP1 V.15.0.5241.1000 May 2020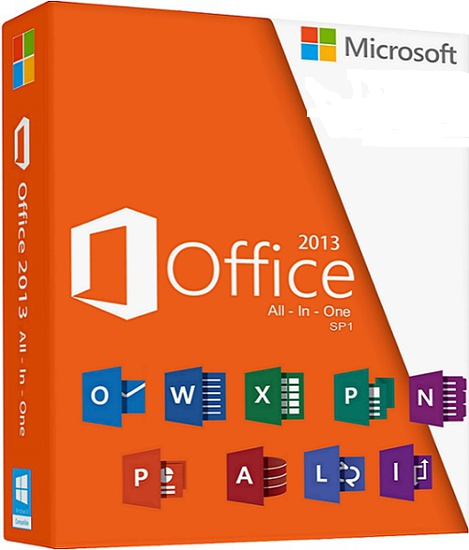 Microsoft Office Professional Plus 2013 SP1 15.0.5241.1000 May 2020
OS : x86 / x64 bit | Language : Russian , English and Ukrainian | File Size : 1.39 GB / 1.57 GB
Microsoft Office 2013 is the best application package for working with documents of various types. It includes the best tools for business development, as well as to achieve maximum comfort in the process of studying, conducting home finances and other things. Whether it's a business or home environment, it doesn't matter, Office 2013 is simply required to be installed on the computer of any self-respecting user who uses a PC not only for entertainment. Effective and easy-to-use tools will help ordinary home users and small businessmen significantly increase their productivity in all their tasks, from email, day planning, and ending with informative reports and great presentations

.

Package Contents Professional Plus:
Microsoft Office Professional Plus 2013 SP1
Microsoft Access 2013 SP1
Microsoft Excel 2013 SP1
Microsoft InfoPath 2013 SP1
Microsoft Lyn? 2013 SP1
Microsoft OneNote 2013 SP1
Microsoft Outlook 2013 SP1
Microsoft PowerPoint 2013 SP1
Microsoft Publisher 2013 SP1
Microsoft SkyDrive Pro 2013 SP1
Microsoft Visio Viewer 2013 SP1
Microsoft Word 2013 SP1
Microsoft Visio Pro 2013 SP1
Microsoft Project Pro 2013 SP1
More details
Microsoft Word 2013 - a new version of the word processor with advanced features for creating documents. Word 2013 provides additional features for working with documents. Embedding videos from the Internet, opening PDFs and editing their contents, as well as aligning images and diagrams, has become much easier. The new reading mode has become more convenient and does not distract your attention, and also works great on tablets. In addition, collaboration features have been improved: direct connections to web repositories have been added and peer review functions have been simplified, in particular corrections and adding notes.
Microsoft Excel 2013 is a dynamic business tool that allows you to make the right decisions based on the analysis of existing data using advanced tools and functions. The new Excel look is highlighted first. It is free from unnecessary details, but also designed to quickly achieve professional results. Many functions have been added to help navigate a large number of numbers and create compelling images of data leading to more informed decisions.
Microsoft PowerPoint 2013 - a powerful program for creating presentations, including portable ones, with advanced transition capabilities, support for animation, audio and video - even in high resolution. Microsoft PowerPoint 2013 has a more intuitive interface adapted for tablets and touch-screen phones. Speaker mode is automatically configured according to the parameters of the projector, and it can even be used on a single monitor. Themes now have several options, which simplifies design development, and when working together, you can add comments to ask a question or request feedback.
Microsoft Outlook 2013 is an email client with an expanded set of new tools, support for various Web services and social networks. When you open Outlook, you will immediately notice its new appearance. Now it is more concise, which will help you focus on the main thing in the representations of email, calendars and contacts.
Microsoft Publisher 2013 is an easy-to-use utility for creating and compiling marketing materials and publications of professional quality with printing and distribution by mail. Improved interface, photo editing, document navigation. Microsoft Publisher 2013 offers new ways to work with photos, allowing you to move, swap and add visual alerts to your posts with new images and text effects.
Microsoft Access 2013 is an improved version of the database with improved programming logic, integration with the Business Data Catalog (BDC, Business Data Catalog), 25 high-quality templates. The Access 2013 web application is a new type of database that you create in Access and then use and publish as a SharePoint application for sharing in a web browser. To create a web application, you only need to select the type of data that you plan to track (contacts, tasks, projects, etc.). Access will create a database structure with views that allow you to add and edit data. Navigation tools and basic commands are already built-in, so you can immediately start using your web application.
Microsoft InfoPath 2013 is an application for creating rich dynamic forms for the distribution and management of information in an organization environment.
Microsoft OneNote 2013 is a digital notebook for storing and sharing various information. When you open OneNote 2013, you'll immediately notice a new design that helps you focus on thoughts and ideas, not the interface. Thanks to full integration with the cloud, you can free your hard drive of files, while providing access to notes and other data from anywhere using almost any mobile device, tablet PC or browser.
Microsoft Lync 2013 is the primary client software for Lync Server that provides presence information, contact management, instant messaging, conferencing, and telephone communications.
Microsoft SkyDrive Pro 2013 is your professional library for storing work documents and other files. Consider SkyDrive Pro your business version of SkyDrive. When you save files to SkyDrive Pro, they are available only to you, but at the same time, you can easily share them with your colleagues, as well as view them from mobile devices. Your files will be stored securely in the SharePoint Online cloud or on your company's SharePoint Server 2013 servers, depending on your settings.
Microsoft SharePoint Designer 2013 is a tool for quickly developing SharePoint applications. With SharePoint Designer, both experienced users and developers can quickly create SharePoint solutions to meet the needs of the enterprise. Experienced users can create solutions without writing code for a variety of use cases - from shared sites and web publications to integrating business data, business intelligence and workflow solutions - using building blocks available in an easy-to-use SharePoint environment. In addition, developers can use SharePoint Designer 2013 as a quick guide to developing SharePoint applications.
Microsoft Project Professional 2013 makes it easy to manage projects and interact with employees from almost anywhere. Organize your time and keep control of your projects thanks to the only project management system designed to work seamlessly with other Microsoft applications and cloud services.
Microsoft Visio Professional 2013 provides a set of new features that make charting more visual - including new and updated shapes and item sets, improved effects and themes, and a collaborative feature that simplifies teamwork. In addition, you can make diagrams more dynamic by linking forms with real-time data and sharing them through a browser using Visio Services in SharePoint, even if other users do not have Visio installed.

System Requirements:
Computer and processor: 1 GHz or greater x86/x64 Processor with SSE2 instruction set
Memory: 1 GB RAM (32-bit) / 2 GB RAM (64-bit)
Hard Disk: 3.5 GB free disk space
Operating System: Windows 7, Windows 8, Windows Server 2008 R2 or newer
Graphics: Graphics hardware acceleration requires DirectX10 graphics card.
https://uploadgig.com/file/dow…c9687f9f/TH3T33N_LORI.rar
https://rapidgator.net/file/d66f7c50319cd00d4fbcb0958e1b05f2
​


​
​